We were so excited when a client in Beachcomber Bay reached out about a soundproof door to provide privacy from their new basement tenants. They had just built their home and took measures to soundproof the walls and ceiling between the floors and now only the door remained as a source of sound pollution. The problem was they didn't want to request access to the tenant's suite to make the upgrade and soundproof doors are very expensive at over $1500 for the most basic option − not to mention the pricey shipping for such a large and heavy object. So what was the solution? An affordable acoustic door panel, custom fit to seal off the existing basement door from the inside, while still being removable to be able to access the space when needed.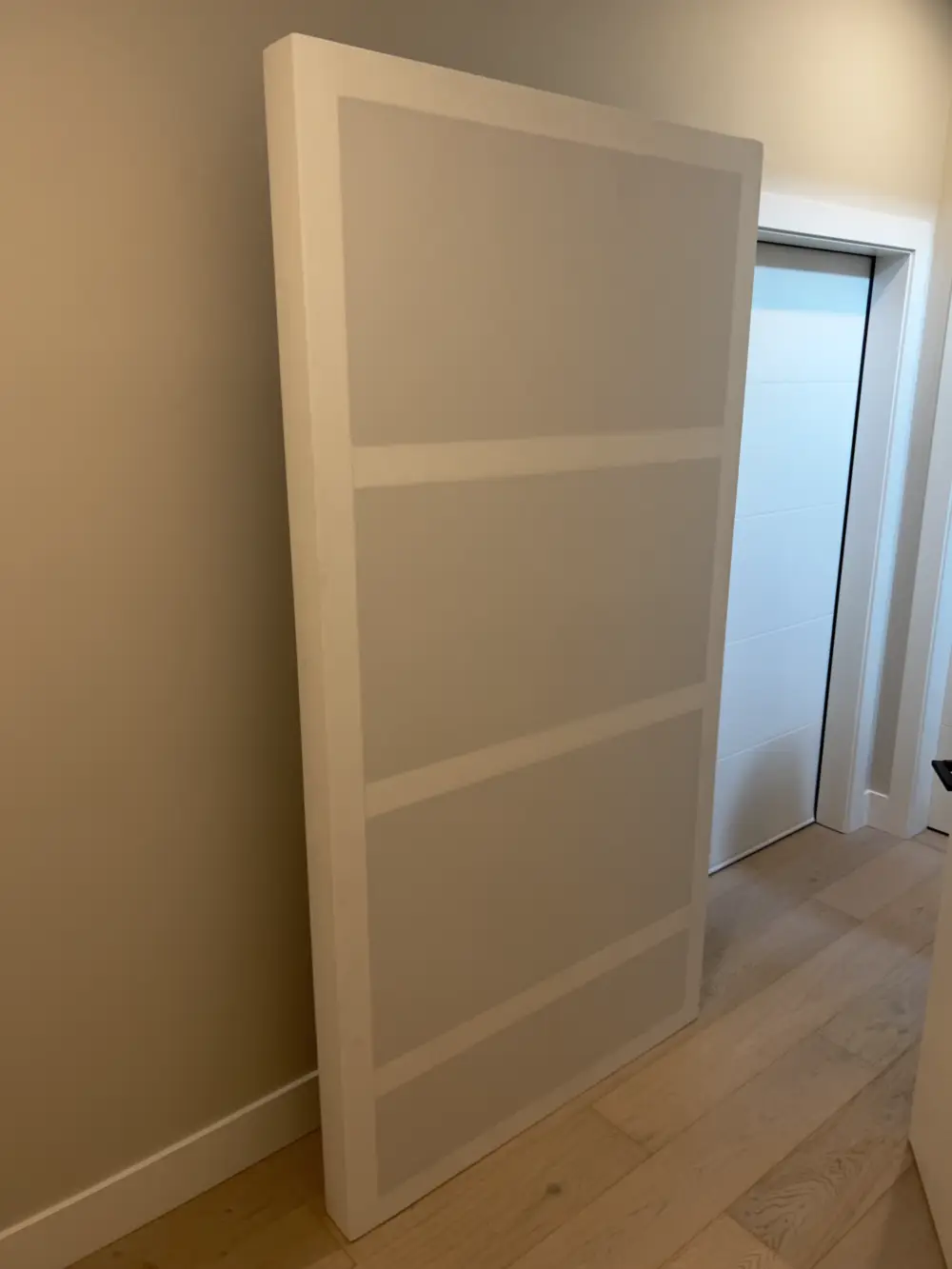 An Acoustic Door Panel was a product we had always wanted to build since experiencing a loud furnace and water filtration system next to our own recording studio. While our stackable bass traps were doing the trick, they took a few minutes to unstack and restack when we needed to change filters and access the utility room. A more mobile solution was needed so we set out to design a panel that simultaneously offered even better performance.
Because all doors are different, we first took accurate measurements at the client's Vernon home before hitting the drawing board to design the perfect sound deadening door panel. To keep the spaces separate and provide the most sound isolation we constructed a two-part acoustic panel built with soundproofing insulation on the back to fill the entire door cavity and a sound absorbing panel on the front to close all gaps. 
As part of our complimentary delivery in the Okanagan we also installed the door free of charge. Although the panel is free-standing it is always recommended to secure large objects to the wall so we included two mounting points on the top corners of the panel and added two invisible screws to the top door casing to tie things off with our included 6″ camel panel cords.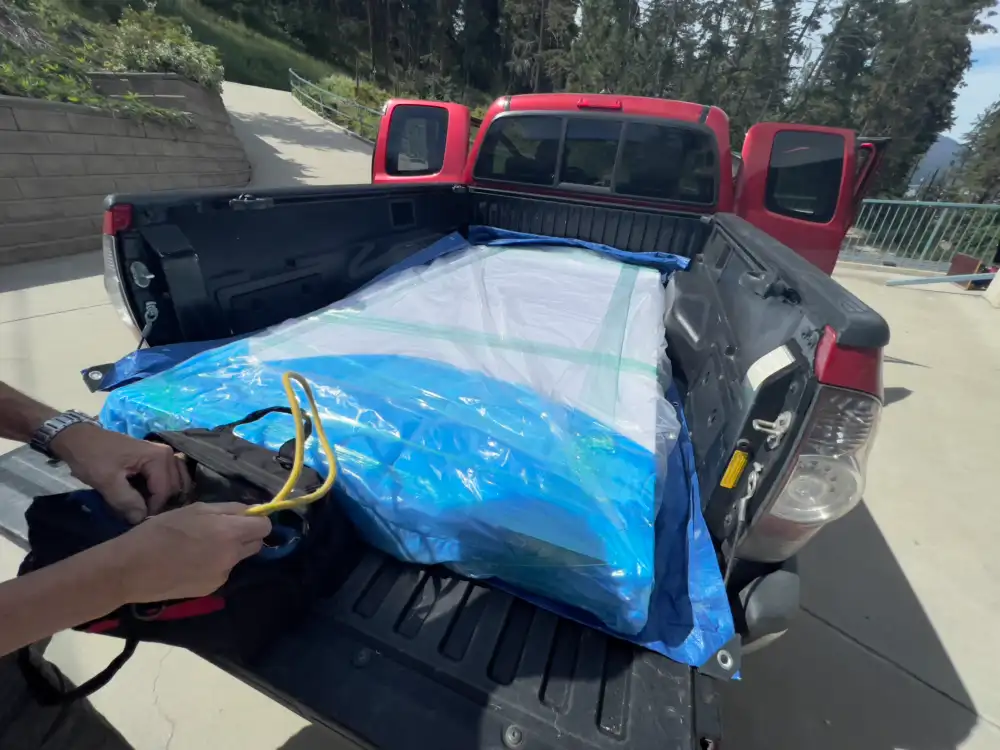 From first call to successful installation the project took 3 days. Below is the final result. There is even a hidden magnet in the middle to allow for your own personal touch or company branding.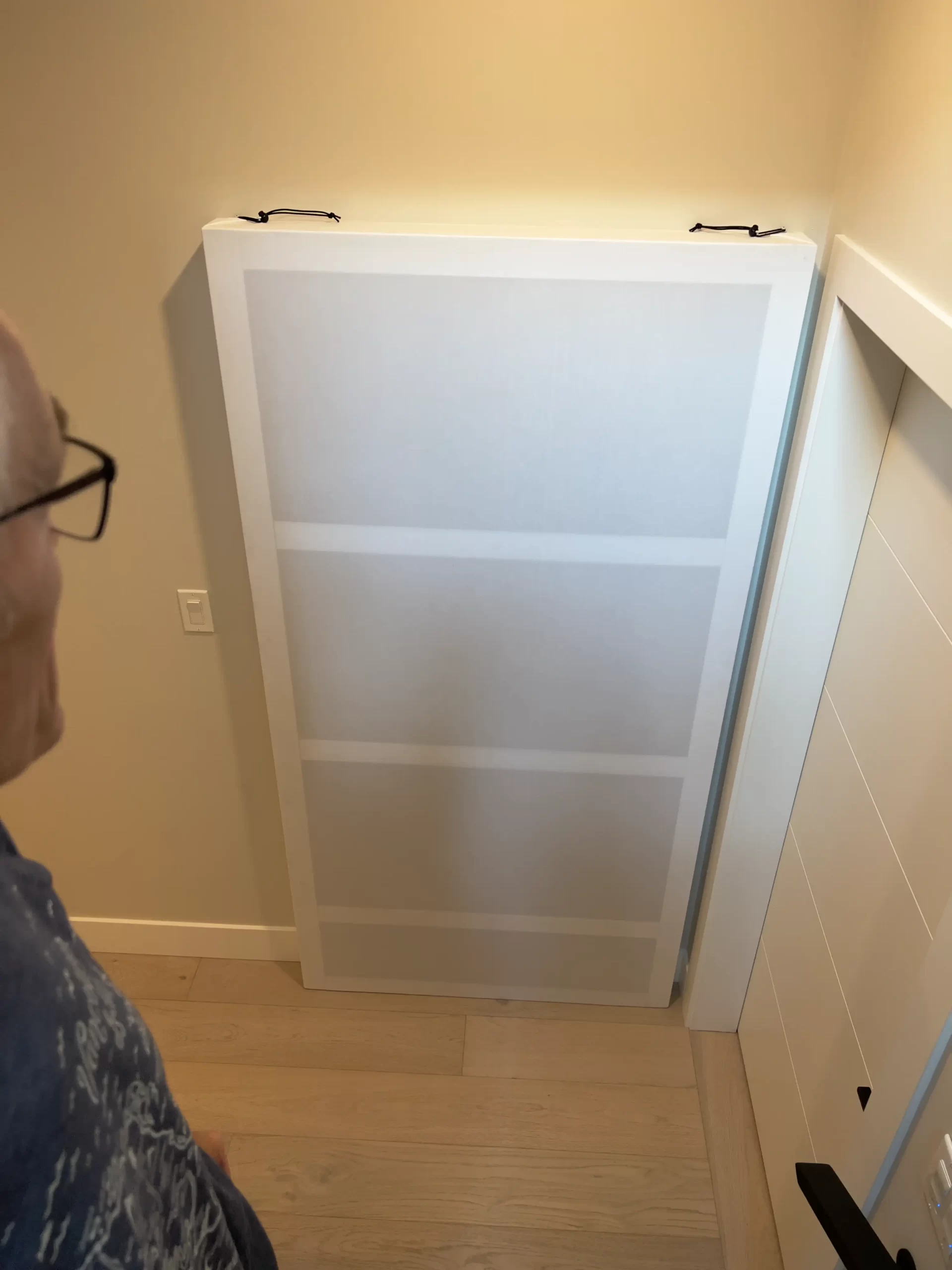 If you need to soundproof your space and think an acoustic door panel would help we would be happy to chat about your needs. Always at the ready to provide acoustic solutions in the Okanagan!
– Mat at Sound Camel